The One Spirit Alliance works to promote and provide a forum for spiritually-minded people, organisations and networks to foster connection and collaboration between them.
Our vision
The One Spirit Alliance is founded on a recognition of the One Spirit that underpins all life.  This One Spirit inspires a shared consciousness that takes us beyond all established boundaries. It is underpinned by values and principles that ignite our love for each other and foster care and appreciation of our planetary home and its place in the cosmos. This awareness has grown out of meditation, individual and collective spiritual experience and new approaches to science which have lead to a realisation of the greater whole.
The vision of One Spirit Alliance is to facilitate the coming together of the diverse spiritual paths which draw on a variety of faith, ethical and ecological traditions.  By engaging in conscious conversations and shared silence we can discover the unity that lies at the heart of all paths that seek a harmonious way of life. We believe in the principle of one global family.
---
11 May, The Unfolding, Invoking the soul's wisdom and purpose, with William Meader, Reading
11-13 May, Contemplative Christianity – Today, Mediatio Centre and WCCM, Swanwick, Derbyshire
17 – 19 May, Forgiveness and Reconciliation in Health, Medicine and Social Sciences; Fifth International Conference of the British Association for the Study of Spirituality (BASS), Coventry
19 May, Working with Emergence, Living Spirituality Connections, Winchester University
19-20 May, The Shamanic Lands, Lllandrindod, Wales, Wisdomhub
27-29 May, Healing with the Body Elemental, with Tanis Helliwell, Hawkwood
9-10 June, The Soundscape of Now ~ Explore the musical pulse of our time, Tonalis, Field Centre, Nailsworth
16 June, Angels: Their Significance Today, Freeman College, Sheffield
16 June, Future Feminine: Young women and their importance in the world, Global Cooperation House, London
16 June, The art of belonging ~ the wisdom of rhythm, St. Lukes Therapy Centre, Stroud
15-22 June, Healing Family and Ancestors, with Jill Purce, nr. Glastonbury
29 June – 1 July, The Universe Story, Understanding and experiencing the unfolding story, Green Spirit & Institute for Theological Partnerships at Univ. of Winchester
21-28 July, Meditate for Unity, participating groups and individuals can choose a 30 min slot during the week – more information and interactive calendar on their website (see also Events page for more info)
30 July – 10 August, Shakespeare – Awakening to who we can become through the crises we create and face, summer course at Rudolf Steiner House, London
24-26 August, Voices of England – Explore the Spirit of England in Music, Tonalis, Field Centre, Nailsworth
15 September, Psychotherapy, psychoeducation and neuroscience ~ a course on trauma for therapists and professionals, Holy Rood House
21-23 September, Light into Dark: Finding Balance, Green Spirit Annual Gathering, Derbyshire
6-11 October, Sparks! An adventure in mindfulness to ignite your writer's fire, a retreat in Tuscany, Italy with Catherine Lucas and Smithin Fry
3 November, WE ARE ALL ONE ~ Towards universal spirituality: Journeying with Christianity, CANA conference 2018, London

Further information and listings under Forthcoming Events – Click here for further information
---
---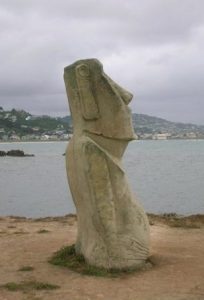 A fascinating adventure, subject of a new book, by Tim Willcocks
TRACING NEW ZEALAND'S HIDDEN NATION:
THE WAITAHA
"Tim, this is the most exciting thing we have heard about the (seminal) year 2012!", commented Alice about the ancient 'people of peace', the Waitaha, who melted back peacefully into the landscape of New Zealand, as they sent out thought waves of peace, when invaders attacked. 'White Brotherhood stuff' I intuited.
On arrival in New Zealand a 'chance' meeting soon brought me into the embrace of a Waitaha elder, who invited me to a 'landing of the Terresteros tomorrow evening'.
"The who?" "They are one eyed, maybe middle-earth people, and coming in total love for this planet".
For sure I wasn't going to miss that, and the personal 'quest' that followed took me to extraordinary places, situations and 'ceremonies' that often seem to verge on the paranormal. I was aided by guidance from my trusty pendulum …..   Read more…
---
"The Cosmic Hologram"  – A new book just out!
"Our understanding of the Universe is about to transform at all levels, from the tiniest Planck scale to the vast reaches of space. Recent scientific discoveries show that the information that upholds all of our modern technologies is exactly the same as the universal in-formation that underpins, pervades and is all we call physical reality.
"Exploring how information is more fundamental than energy, matter, space, or time, Jude Currivan, Ph.D., examines the latest research across many fields of study and many scales of existence to show how our Universe is in-formed and holographically manifested…  Read more
---
The Heart of Light Attunement –

At 9.00 pm every night, join a community across the world making its attunement with the heart of light. Follow your own practice – a prayer, holding an image of light, speaking a formula, lighting a candle – but above all link with spirit and with all who share in this attunement. For further information, go to https://www.heartoflight.org/.
---
Other initiatives which may be of interest to you:


"No ray of sunlight is lost, but the green
that it awakens needs time to sprout." 
Albert Schweitzer