"Creativity requires the courage to let go of certainties." (Erich Fromm)
Following are events and places we believe you may be interested in. The events are mostly listed under the centres or other initiatives where they take place, providing an inspiring impression and evidence of the wide range of spiritually oriented places and activities around the UK. Scroll down the page – we trust you will find something that will inspire you!
> Something not listed? Let us know of something you are organising or a place where you are based.  Send us an email. We can't of course show all, but strive to give a cross section across spiritually oriented endeavours, as a sign post for anyone seeking something or a place to inspire them. Spread the word!

---
Note: we are in an exciting process of reorganising this page, from a previous focus on the various events to one giving a panarama of the wide variety of places and groups around the UK offering a new orientation and spiritual perspective towards the many and various aspects of outer and inner life. Being a voluntary grouping, this is happening step by step, but if you have something you would like to contribute, from an entry to a service to help speed up the process (!) do get in contact!
---
Events at


at St. Ethelburga's, London
St. Ethelburga's describe themselves as a 'maker of peacemakers'. 'We inspire and equip people from all backgrounds to become peacebuilders in their own lives and communities.' It is a Christian charity that works with people of all faiths and none, and has a multi-faith team and board of trustees. They run many events and projects, for example:
Skills workshop for young leaders:

Telling stories about spirituality and social change
12-13 January 2019
at St. Ethelburga's Centre
At this time in history, we are in great need of powerful stories that inspire us to action. Stories can also build community and connect us up with those around the world who are also working for change. Stories are a way of building relationships when we share them face to face – and also can reach around the globe via video and social media. Learn how to communicate powerfully from the heart, and inspire others to action. For more information, click here.
Click here for the general events page
---

The School of Intuitive Herbalism is dedicated to supporting people in their development as herbalists and healers. All our work revolves around learning from the plants directly, guiding people into this and engaging with the healing processes that are catalysed by the rich human-plant relationships that emerge.
Founded by Nathaniel Hughes, the School of Intuitive Herbalism has been offerening courses for 10 years. As described by Nathan:
"Since studying pharmacology as part of my chemistry degree, I've been fascinated by the remarkable overlaps between plants and humans. In particular I developed a deep curiosity that has guided me ever since – how did humans learn about the healing qualities of plants? Many ethnobotanical sources suggested that shamans spoke of the plants simply telling them – if this was so where is this forgotten language?

Twenty years on from those early questions I now know for sure that the plants speak to us all the time (not in spoken language but in a myriad of other ways). I daily guide people into listening to this communication, and at the same time listening to their own bodies. When we open ourselves in this way, when we become quiet and receptive, when we have the self-knowledge and awareness to notice subtle influences on us – the medicine of the plants becomes obvious. The mystery is not how nature communicates but how come that, as a culture, we have so utterly forgotten how to listen. My work is to help people remember and helps us bring the plants back as a living vibrant medicine for our times."
Nathaniel Hughes has written two books about his work – 'Intuitive Herbalism' (2nd edition, 2016) and 'Weeds in the Heart (2nd edition, 2018).
Course examples:
Subtle Bodywork and Reiki
Subtle Sensing
Three-day introductions in June, August and October 2019
The school is now welcoming applications for courses in 2019 and 2020. The school is located in the beautiful Horsley Valley in Gloucestershire, UK.
For further information on the school and the courses, see www.intuitiveherbalism.org.uk 
---
The Rudolf Steiner House in London runs a full programme of lectures, workshops and events. For further information and a full listing, click here to download a current PDF brochure. A selection of events are listed below.
Meditation for Life – Tuesday evening sessions, 6:45-8:15pm, with Marjatta van Boeschoten, 18th September, 16th October, 13th November, 11th December.
Each of us has the ability to reach a calmer, interior space within ourselves where we can draw on the deepest resources given to the human being upon which strong foundations for life can be built. From this vantage point we can take up the multiple challenges of life with greater equanimity, resilience, insight and enthusiasm.
Attend all four, or individually. Click on title for more information.
Storytelling – Giving wings to whatever you do with Ashley Ramsdon. Whatever your occupation storytelling can take it to another level. Ashley Ramsden is the founder of the School of Storytelling at Emerson College www.emersoncollege.co.uk where he still continues to give courses. For more information click on the brochure link above. See also www.ashleyramsden.com.
---
Quiet Days ~ Seeking Stillness
17 November

at the Ammerdown Centre
Ammerdown's  Quiet Days offer an opportunity to take time out from our busy lives to pray, reflect and meditate with the help of Libby Dobson and Sarah Chabowska. There will be five days spread throughout the year, on the theme of 'Journey of the Heart –Seeking Stillness?'. Each day stands on its own or together they create a journey throughout the year.
For further information or to book you place either ring 01761 433709
or go http://ammerdown.org/Quiet-Day-Libby-Dobson-Sarah-Chabowska-2018
The Ammerdown Centre offers a variety of courses, for hospitality, spirituality and growth. A small sampling (click on links) –
Watercolour and Drawing , with Jos Blake – 15-19 October
Poetry, Prayer and Silence, with Sue Glanville – 15-18 October
Advent Retreat, with Fr Daniel O'Leary – 7-9 December
…and for a general course listing, click here
---
HOLLAND HOUSE EVENTS
Holland House stands in three acres of beautiful gardens alongside the River Avon and is situated in the beautiful Vale of Evesham. In their words, "Holland House provides quiet spaces to reflect on the bigger things in life to all who come to enjoy our wonderful gardens, delicious food and warm hospitality." A couple sample courses are shown below – see their website for further courses and information.
Praying Differently
24 october / 4th December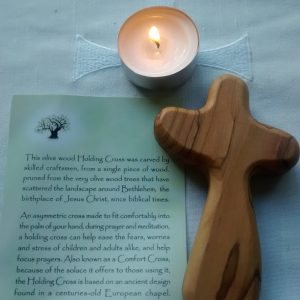 A day event, "PRAYING DIFFERENTLY" is for folk looking for a richer experience of prayer. Many of us find prayer either difficult, less than satisfying or have grown bored with it. The Christian faith however has a very rich heritage of prayer, for example prayer ropes, Icons, meditation, rosary, nature-based, chanting, scripture-based, and more. Spaces limited. Click here for more information.
In Advance of Advent
– with John Bell
16 – 18 November

Holland House is delighted to welcome the Internationally renowned musician, author, speaker and spiritual teacher of the Iona Community, Revd John Bell. John will lead a weekend of preparing to do Advent differently.  For more information, click here.
Holland House runs and hosts many events. For a general events page, click here. Or more more information telephone: 01386 860330   email: reservations@hollandhouse.org
---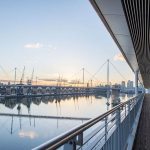 The Scientific and Medical Network presents –

Beyond the Brain

at Excel, London
3-4 November

Beyond the Brain is the world's premier conference series exploring new research on whether and how consciousness and mind extend beyond the physical brain and body. This year's event covers the power of intention, transpersonal psychology, consciousness in relation to the brain and the universe, lucid dreaming and out-of-body experiences.
Sacred Acoustics:

Journey ino the Heart of Consciousness
with Dr. Eben Alexander III and Karen Newell
5th November, 10am-5pm
Transcending the limitations of the human brain, and of the physical-material realm, allows us to recognize the fundamental truth of our underlying nature. Through meditation, strengthened heart connections and soul perspective, we can learn to live beyond the illusion of the physical world and all its drama, knowing that the answers truly lie within us all.
The Sacred Acoustics workshop is a continuation of the Beyond the Brain conference above but can be booked separately.
For further information and for booking the above events, click here
---
70th Birthday Celebration for HRH the Prince of Wales ~

The Quest for Harmony:
A unifying principle in spirituality, science, sustainability and healthcare
17 November 2018, 9:30am-6:15pm
Canterbury Cathedral Precinct
Scientific and Medical Network, in partnership with The Temenos Academy, The Resurgence Trust, The College of Medicine, The Health and Wellbeing Trust and The Sustainable Food Trust.
The 70th birthday of HRH the Prince of Wales provides an occasion to review and celebrate his lifetime of inclusive visionary idealism expressed in practical projects across fields too numerous to consider in a single day. The conference will be based on the fundamental spiritual principle of harmony underpinning his philosophy and articulated in his 2010 book, Harmony. Our speakers will consider this principle in relation to sacred geometry and architecture, sustainability and forests, agriculture and gardening, health and medicine, and education – all areas where the Prince has made significant contributions. At this watershed moment in human history it is no exaggeration to say that we are heading for a systemic breakdown if we do not apply these principles of harmony across the board: our future depends on it. Please join us for this unique celebratory event!
For more information and to book, click here.
---
Oxford Three-Faiths Week:
Relating Across Divides

Learn about and experience other faiths

1 – 7 April 2019 !
St. John's College, Oxford
Save the date! Bookings open in October 2018, and more descriptions will be forthcoming.
The conference is open to all who have a positive and sympathetic interest in learning what makes other faith communities tick, and a commitment to listening without seeking to convert others to your own views. You do not need to have a personal faith commitment or identification to attend.
Co-organised by Spirit of Peace, with The University Church, The Oxford Foundation and others.
For more information, also on other courses organised or sponsored by Spirit of Peace, see also www.spiritofpeace.co.uk
---
Stroud, Gloucestershire

St. Luke's Therapy Centre has a highly experienced team of GPs in private practice and therapeutic practitioners who share a holistic vision of health and healing. They offer a diverse range of approaches ranging from physical treatments and counselling to artistic, movement and mind/body therapies.
They also hold workshops, talks and tasters in the course of each month, a couple samples shown below.
Homeopathy, First Aid and Acute Prescribing, with Simon Andrews, Tuesday 23rd October 7.30pm,
An excellent introduction for anyone wishing to become confident at prescribing homeopathic remedies for themselves and their loved ones. No previous experience necessary. Remedy kits available on the night.
How Rhythmical Massage Therapy supports our wellbeing, with Trish Rider & Liz Binns,  Tuesday 20th November 7.30pm
For further information and for a current listing,  click here or call 01453 763755
---

HAWKWOOD COLLEGE
Hawkwood College offers a full programme of courses in the the arts, crafts, spirituality, ecology and much more. Courses vary in length, from one day to modules over the course of a year or more. A few of the very many are shown below to whet the appetite.  For more information visit www.hawkwoodcollege.co.uk
Diploma in Practical Spirituality and Wellness –
Crossfields Institute Level 3 (VRQ)
beginning 17-20 Janaury, over six modules,
finishing July 2019
"This pioneering course provides deep personal development  and a wonderful opportunity to better care for people and planet." Dr William Bloom
Join this pioneering course, the first Spirituality and Health qualification to be on the Ofqual register. You will be in a group of warm-hearted and open-minded peers in an immersive and inspirational experience in six modules over 10 months. Busy professionals will be able to complete the course requirements during the residential sessions. Entry is by application.  For more information on this course, click here.
Hawkwood College offers a full programme of courses in the the arts, crafts, spirituality, ecology and much more. For more information on all courses and on the facility (also available as venue hire) visit www.hawkwoodcollege.co.uk . Free brochure available – write info@hawkwoodcollege.co.uk or call 01453-759034
---
Workshops with Jill Purce
The Healing Voice
A joyful and life changing experience
of spiritual awareness through sound
27th Oct – 2nd Nov (week-long workshop)
near Glastonbury, Somerset
Learn ancient Mongolian overtone chanting, a magical meditative vocal technique. Explore the healing and transformative power of your voice, vocal yogas, purifications, mantra and sacred chants.
For more information and for dates of further Healing Voice courses, go to http://www.healingvoice.com/
"If you liberate the voice, you liberate the human being."
Healing Family and Ancestors
Untangle the complex web of ancestral fields
24th-25th November
in London

When ancestors or family members have died or left the family at a young age or under unusual or difficult circumstances — such as accidents, suicides, wars, addictions, emigrations, incarcerations, adoptions — these or other traumas of separation cause painful patterns of exclusion to be frozen in time, trapped in the unconscious field of the family, and can become like magnets, which later generations may be drawn unconsciously to repeat. Current family members might find themselves doing things which make no sense in the context of their own lives, until they discover which earlier family member they're "following."
For more information, and for further workshop dates, see http://www.healingvoice.com/healing-family-and-ancestors
"Jill Purce's work is of great significance. Through her techniques you can learn to peel the layers of your soul and discover the grandeur of your being."  Deepak Chopra
---
Emerson College runs a full programme of events, part-time and full-time courses and retreats. Click on the Emerson link above to go to their website for a full listing for courses over the next year. Below is a very small sampling of shorter events… (click on the course title for information)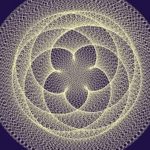 Patterns of the Planets – 12-14 October – Join Daniel Docherty and Hartmut Warm for what promises to be an enlightening and revelatory practical three-day course exploring Planetary Patterns. Hartmut Warm is an independent researcher in planetary astronomy and harmony of the spheres. He lectures in several European countries on his discoveries relating to the solar system and its inherent order. He has published a book on his work entitled Signature of the Celestial Spheres.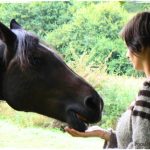 Storytelling and Animal Communication – 4-9 November – Learn the skills of Animal Communication and the wisdom and ways of the Storyteller in this one-week workshop with Ashley Ramsden and Noémie Rimmer. there is now a growing body of animal communicators who can truly hear what animals have been waiting to tell us and what they have to reveal is often deeply moving. This week will develop in you a trust that you can communicate with animals, that listening to your intuition is a capacity you can train and refine and that there are ways of testing the veracity of this work. You will also hear many animal stories drawn from the oral tradition and take away some practical storytelling skills so you in your own way can become a voice for our animal companions.
For information on these and other events at Emerson College click here.
---

British Association for the Study of Spirituality (BASS)
The British Association for the Study of Spirituality (BASS)  was officially launched in 2010 with the intention of creating a more formal network of scholars and practitioners with interests in concepts and practices associated with spirituality. It publishes a journal and hosts a biennial international conference, amongst other events. A sampling of a recent event is shown below. For further information, go to: http://www.basspirituality.org.uk/
Searching for Life Meaning:
Spiritual Discourses in Dementia Care
at Oxford Brookes University, Oxford
Thursday 19th July 2018

This event was led by Professor Wilf McSherry. His interest in the spiritual dimension developed alongside a realisation that this aspect of care was neglected and forgotten by some healthcare professionals. He has published several books and many articles addressing different aspects of the spiritual dimension such as educational issues, and spiritual assessment.
For contacting BASS, go to http://www.basspirituality.org.uk/about-us/contact-us/
---
TINTAGEL HOUSE & SHEFFIELD STEINER GROUP EVENTS

Sheffield Steiner Group is a charity responsible for organising events and activities in Sheffield inspired by the work of Rudolf Steiner and Anthroposophy. There is a regular programme of workshops, courses and study groups. There are also festival celebrations, marking the spiritual and natural rhythms of the year with various forms of creative activity. A sampling is shown below. Click here for further information and a full programme listing.
A Geometry of Beauty and Life
Saturday 13th October, 10am-5pm, Freeman College, Sheffield

Come and explore the wonders of projective geometry, which appeals to the heart as well as the mind. Feel the aesthetic satisfaction of creating beautiful forms, and the delights of clear, pure thinking. This kind of geometry has been employed in the understanding of  the changing forms of living organisms, and as a meditative practice for enhanced awareness. No previous experience required! If you have been put off maths at school, don't worry. This approach is guaranteed to change your mind. Please bring coloured pencils. A workshop led by Charles Gunn, PhD. Mathematician, filmmaker, software developer, and teacher. See p.4 of the full programme for more information.

Educating the Head, Heart and Hand
Friday 23rd November, 7:30-9:30pm, Freeman College
Working with Steiner educational principles in the state sector. A talk by Kath Bransby, who ran a rural preschool, was Early Years Lead at an inner city Sheffield school, and is now an associate lecturer in Early Years Teacher Training at Sheffield Hallam University. See p. 5 of programme.
HERESIES
Saturday, March 23rd 2019, 10am-5pm, Freeman College
Sylvia Francke will trace the underground stream of Esoteric Christianity flowing through the Grail legends, the Cathar Heresy and onwards as knowledge held by the Knights Templar and later by the hidden Rosicrucian Brotherhood of the 15th 16th and 17th centuries; eventually surfacing at the beginning of the 20th century in a contemporary, metamorphosed form in Spiritual Science.  Sylvia is a freelance researcher and lecturer and author of 'The Tree of Life and the Holy Grail'.
to reserve a place:
Contact Robert Chamberlain,  robertchamberlain43@outlook.com
For other events at Tintagel House / Sheffield Steiner Group / Freeman College, download a full 2017-18 Programme  or for further information visit their website:  www.sheffieldsteinergroup.org.uk
---
Green Spirit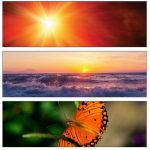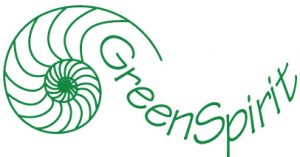 GreenSpirit is a network of people who celebrate the human spirit in the context of our place in the natural world and Earth's own evolutionary journey. The vision brings together the rigour of science, the creativity of artistic expression, the passion of social action and the wisdom of spiritual traditions of all ages. The vision of GreenSpirit is today inspired by leading-edge figures in the fields of religion, science and cosmology, such as cultural historian Thomas Berry, mathematical physicist Brian Swimme and social activist and "deep ecologist" Joanna Macy.
Green Spirit has an annual gathering in the autumn, and periodically organises other conferences. The last autumn gathering was entitled 'Light into Dark – Finding Balance' on 21-23 September 2018.
See their website https://www.greenspirit.org.uk/ for information and new postings.
---
Holy Rood House is primarily a community overlooking the Hambleton Hills and nestled in the picturesque village of Sowerby, offering therapeutic care and retreat for hundreds of guests each year. They are a community of healing  working at the cutting edge of society and the Church, breaking down prejudices and fears, and welcoming many different kinds of people of all ages and backgrounds… For more information see their website. They run a variety of courses and retreats, a small sampling below.

Finding the Still Point



Exploring stability through the highs and lows of life
19th – 21st October
with Helen Warwick

It can be easy to get caught up in anxious thoughts or dragged down by low moods. We can often struggle with the right pace for our lives. Whether it is wanting more balance in life or to establish a calmer way forward, this informal weekend will explore creative and healing ways of finding a still point within. Led by Helen Warwick, a residential member of Holy Rood House and on the Chaplaincy team. Group numbers limited. Click here for a flyer with more information and for booking.
The Freedom of Years – Ageing in Perspective
1st – 3rd February 2019
A Retreat with the authors Drs Harriet and Donald Mowat.
For further information on events at Holy Rood House, see www.holyroodhouse.org.uk or telephone 01845 522580
---

WE ARE ALL ONE!
Cana Conference 2018
Saturday November 3rd 2018, 10:30-5
at the Essex Unitarian Church, Notting Hill Gate, London W8 4RT
Leading edge science now confirms what the mystics have said. The world and its diversity emanates from an underlying one intelligent consciousness. How does science show this? What does this mean for my spiritual beliefs and practices? Can we now come together for a future that provides for the flourishing of all life?
We will explore this quest together, to include speakers Jude Currivan, Don MacGregor, Diarmuid O'Murchu & Marianne Rankin.
---

Living Spirituality Connections (LSC) is a hub for creative ways of exploring spirituality. It is at the interface between traditional Christian faith and practice and newly emerging expressions of spirituality. LSC is a resource through which people can find material, groups and people to help deepen their explorations. They produce a quarterly newsletter, for instance click here for a recent newsletter with event listings. and also run events, often in partnership with other groups. An upcoming example is shown here; for more, click on the event listings link above.
A new evolutionary threshold.
A talk by Diarmuid O'Murchu
Sunday, 4 November, 1.45-3.30 pm,
St James's Church, Piccadilly, London
Incarnation signifies embodiment, reminding us that God's creativity throughout creation is mediated through bodies, from the vast universe right down to subatomic particles. This understanding requires a fresh appraisal of the conventional Christian understanding in which Incarnation focuses on the person of Jesus. How this expanded vision can be integrated with our Christian story is the topic for this lecture.
Diarmuid O'Murchu is a member of the Sacred Heart Missionary Order, a social psychologist and educator. Most of his working life has been in social ministry, predominantly in London. Incarnation is his latest book.
This is a Living Spirituality Connections event, in partnership with St James's Church Piccadilly and Spirit of Peace. For information and booking, see p.5 on the event listing link above, or email petragriffiths@livingspirit.org.uk.
---
The Future of Belief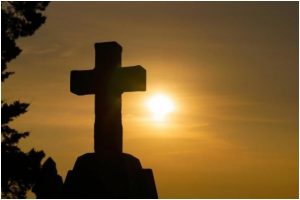 An online course with John Cottingham,
the Institute of Art and Ideas Academy
The Institute of Art and Ideas' new Academy course with Reading philosopher and theologian John Cottingham is now open for enrollment!
In this two-part course, Professor Cottingham makes a heartfelt case for the necessity and value of a broadly religious outlook. While celebrating the success and significance of science, he nevertheless shows us how atheism is a kind of scientistic hubris which leaves us bereft of meaning or purpose. With wide-ranging erudition and sensitivity, he draws on philosophy and literature to argue that moral, aesthetic and spiritual experience points to something beyond the merely physical — to the transcendent and the divine.
For more information, visit https://iai.tv/iai-academy/courses/info?course=the-future-of-belief
---
Click here if you wish to be included on an One Spirit Alliance e-mailing list for information on events, gatherings or other matters which may be of interest. Email address:  info@onespiritalliance.net.
---
> Donations to One Spirit Alliance <



Donations are most welcome to enable One Spirit Alliance to support further activities, events and website development in aid of the vision and aims. You may make a donation by:
Sending a cheque, payable to One Spirit Alliance, posted to: OSA, 37 Chandos Road, Stroud  GL5 3QT, along with your address and telephone number.
Transferring money by BACs – send an email for details.
Pay pal or credit card – click on the donate button below. Please send a separate email to tell us about your donation.
Thank-you!!


---
Past events
See under Journal for a selection of past OSA or OSA co-sponsored events as well as some events from participating Co-Creator Organisations.
---
 The One Spirit Alliance Events Calender
For Co-Creating Organisations of the One Spirit Alliance, if you would like to feature your organisation's event on this page, send information to: info@onespiritalliance.net