Following are events and places we believe you may be interested in. The events are mostly listed under the centres where they take place, providing an inspiring impression of the wide range of spiritually oriented activities taking place around the UK. Scroll down the page – we trust you will find a place and activity that will inspire you!
(Something not listed? Let us know of something you are organising – send us an email. We can't of course show all, but strive to give a cross section across spiritually oriented endeavours, as a sign post for anyone seeking something or a place to inspire them. Spread the word!

---
Events at


at St. Ethelburga's, London
St. Ethelburga's describe themselves as a 'maker of peacemakers'. 'We inspire and equip people from all backgrounds to become peacebuilders in their own lives and communities.' It is a Christian charity that works with people of all faiths and none, and has a multi-faith team and board of trustees. They run many events and projects, for example:
Indigenous perspectives & Spiritual Ecology:
Lessons on reviving a sacred world
10th July, 2018
at St. Ethelburga's Centre
Tiokasin Ghosthorse is a member of the Lakota (Sioux) Nation of South Dakota, and a teacher of indigenous worldviews and knowledge. Through conversation, ritual, music and storytelling we will explore indigenous perspectives on Spiritual Ecology and reviving a sacred world. For more information, click here.
Click here for the general events page
---
Meditate for Unity 2018
21st to 28th July
a non-stop 7 day akhanda meditation practice for unity
Participating groups and individuals choose a 30min slot/s in the meditate for unity calendar. It does not matter where you are in the world or the nature of your faith or tradition. All that is required is committing to meditate for unity in your chosen slot. The intention is to have a website containing an interactive calendar as in previous years. (See link below.)
Devotional music that make up some of the faiths involved in this practice will be celebrated at Poulstone Retreat Centre on the full moon evening of the 30th July. There will be Kirtan, Sikh gurbani, Sufi qawwali, Christian and Buddhist chant.
This is the third year in which Malvern Bhavan will be organising the meditate for unity 7day akhanda practice.
For further information and to choosea time, click here or go to http://meditateforunity.com
---
The Rudolf Steiner House in London runs a full programme of workshops and events. For further information and a full listing, click here or to download a current PDF brochure click on the image to the right. A selection of events are listed below.
Science, Spirit and Artificial Intelligence
With Nicanor Perlas, Alternative Nobel Prize winner

Saturday 21st July 2018, 10am – 4pm
Worldviews define the fate of civilisations and human existence.  For thousands of years humanity had a spiritual worldview. Today, materialism seems to be at its height.  However, in reality, materialism is losing ground in almost all domains of human existence.  A second, more spiritual, scientific and philosophical revolution is reclaiming sacred ground in such areas as physics, biology, linguistics, psychology, philosophy, astrophysics and neuroscience.
Join us in exploring the new scientific spirituality that has emerged.  Understand why these findings give us a clue as to who we really are, what our deeper tasks may be, and how humanity may be saved from potential extinction due to the rapid emergence of Artificial Super Intelligence, courtesy of one-sided materialism. The workshop will also discuss how these amazing discoveries can help us improve all aspects of our lives — our initiatives, relationships, health, work, our future and how to create a better world. For more information, click here.
The Spirit of English ~


SHAKESPEARE



Awakening to who we can become
through the crises we create and face
A Shakespeare summer course
30th July – 10th August
Come to London this summer and enjoy Shakespeare in the theatre, in drama workshops, in text study sessions, and in the unfolding flow of ideas through discussions, seminars and lectures.
Shakespeare is a champion of our human evolution and our hardly imaginable potential.  In her deranged openness Ophelia is able to affirm, "we know what we are but not what we may be".  With his creative genius for language when English was at its most malleable, and with his actor's experience of stagecraft, Shakespeare wrote plays that celebrate our longing to wake up to what we can become and to what we can do.
Among the plays we shall study and see at Shakespeare's Globe Theatre are As You Like It, Hamlet, Othello, and The Winter's Tale.
For more information, click here to download a leaflet, or contact andrewjwolpert@gmail.com
"We know what we are but not what we may be"  Ophelia in Hamlet
---
Water and the Agricultural Organism
Workshop with Simon Charter and Kai Lange
at Huxhams Cross Farm, Devon

Friday 13th July – Sunday 15th July, Devon
In agriculture and horticulture we care for plants and animals in the context of the farm or garden as a wholeness within bigger ecological systems. This leads to the idea of a farm as an organism with its own organs and where the parts influence the whole and the whole influences the parts . There is one element that is physically present in every organ, every organism, and that is water. In this workshop we will seek a greater appreciation and understanding of water and water quality. We will do this in a direct and experiential way. How does it show itself in the land, how does it reveal its nature in movement and form. We might then ask what is good water ? Can it  be seen as a source of nourishment? as a medicine?
As far as we know this sort of workshop has not been done before so the whole event will be an experiment. We trust the water will speak a little into this space and we look forward to hearing and seeing what it says.
To obtain a booking form or for more information see also https://www.biodynamic.org.uk/water-workshop-at-huxhams/  or contact Sean Murphy or Simon Charter
---
Quiet Days ~ Seeking Stillness
4th August, and 22nd September
at the Ammerdown Centre
Ammerdown's  Quiet Days offer an opportunity to take time out from our busy lives to pray, reflect and meditate with the help of Libby Dobson and Sarah Chabowska. There will be five days spread throughout the year, on the theme of 'Journey of the Heart –Seeking Stillness?'. Each day stands on its own or together they create a journey throughout the year.
For further information or to book you place either ring 01761 433709
or go http://ammerdown.org/Quiet-Day-Libby-Dobson-Sarah-Chabowska-2018
The Ammerdown Centre offers a variety of courses, for hospitality, spirituality and growth. A small sampling (click on links) –
Seeds of hope in troubled times – 10-12 August – Reasons for hope can be hard to find when so much that is happening in our world feels hopeless. During this weekend we will reflect on some of the many seeds of authentic hope waiting to be planted in our life's soil today. Where and how might we be part of that planting?
For further information, click here.
The stories that shape us – 13-17 August – Human beings have the precious gift of imagination, which enables us to shape stories, myths and narratives in our search for meaning and understanding in our lives. These deep narratives have a more profound influence in shaping our lives than we might think…  For further information click here.
…and for a general course listing, click here
---
HOLLAND HOUSE EVENTS
Monday, 10th September
10 – 4pm
Holland House
Would you like to take a Quiet Day at home? If so, Marianne will guide you through and suggest imaginary journeys of reflection in nature. Cost includes morning coffee, a two course lunch and afternoon tea. For more information, click here.
Holland House runs and hosts many events. For a general events page, click here. Or more more information telephone: 01386 860330   email: reservations@hollandhouse.org
---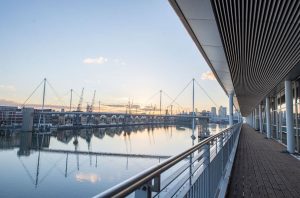 The Scientific and Medical Network presents –

Beyond the Brain

at Excel, London
3-4 November April
Beyond the Brain is the world's premier conference series exploring new research on whether and how consciousness and mind extend beyond the physical brain and body. This year's event covers the power of intention, transpersonal psychology, consciousness in relation to the brain and the universe, lucid dreaming and out-of-body experiences.
"I regard consciousness as fundamental, matter is derivative from consciousness. We cannot get behind consciousness. There is no matter as such; it exists only by virtue of a force bringing the particle to vibration and holding it together in a minute solar system; we must assume behind this force the existence of a conscious and intelligent mind. The mind is the matrix of all matter."
Max Planck, 1918 Nobel Prize in Physics
For further information, click here
---
Oxford Three-Faiths Week:
Relating Across Divides

Learn about and experience other faiths

1 – 7 April 2019 !
St. John's College, Oxford
Save the date! Bookings open in October 2018, and more descriptions will be forthcoming.
The conference is open to all who have a positive and sympathetic interest in learning what makes other faith communities tick, and a commitment to listening without seeking to convert others to your own views. You do not need to have a personal faith commitment or identification to attend.
Co-organised by Spirit of Peace, with The University Church, The Oxford Foundation and others.
For more information, also on other courses organised or sponsored by Spirit of Peace, see also www.spiritofpeace.co.uk
---
Sparks!


An adventure in mindfulness to




ignite your writer's fire…



with Catherine Lucas
A 5-day retreat
6-11 October 2018
in Tuscany, Italy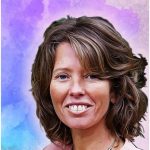 A new 5-day creative writing and mindfulness retreat in glorious, sunny Tuscany with Catherine Lucas, who is teaming up with the talented Swithin Fry, playwright, poet and performer for this retreat.
Follow Catherine's facebook page for updates: www.facebook.com/CatherineGLucasAuthor
---
THE ART OF BELONGING ~
21st July
10:00-16:30


St. Luke's Therapy Centre, Stroud
with Anne Tandree and Nicole Weinberger
A series of workshops.exploring rhythms as a path for reconnecting to oneself, others and nature. Discovering our relationship to natural rhythms can lead us to sensing our own rhythm and feeling more at home in our body. We will have the opportunity to experience different forms of art and to share with each other.
Cost £50 – booking necessary. No previous artistic experience needed.
Facilitated by Anne Tandree – Therapeutic Arts Practitioner and Nicole Weinberger – Art Therapist
For more information, Contact Anne – 07981114380 or Nicole – 07493187131
See also the St. Lukes facebook page: https://www.facebook.com/pg/stlukestherapycentre/events/
---
HAWKWOOD COLLEGE EVENTS
Diploma in Practical Spirituality and Wellness –
Crossfields Institute Level 3 (VRQ)
beginning 21-24 September, over six modules,
finishing June 2019
"This pioneering course provides deep personal development  and a wonderful opportunity to better care for people and planet." Dr William Bloom
Join this pioneering course, the first Spirituality and Health qualification to be on the Ofqual register. You will be in a group of warm-hearted and open-minded peers in an immersive and inspirational experience in six modules over 10 months. Busy professionals will be able to complete the course requirements during the residential sessions. Entry is by application.  For more information, click here.
Hawkwood College offers a full programme of courses in the the arts, crafts, spirituality, ecology and much more. For more information visit www.hawkwoodcollege.co.uk or call 01453-759034
---
Workshops with Jill Purce
The Healing Voice
A joyful and life changing experience
of spiritual awareness through sound
30th June – 1st July (weekend), and
27th Oct – 2nd Nov (week-long workshop)
near Glastonbury, Somerset
Learn ancient Mongolian overtone chanting, a magical meditative vocal technique. Explore the healing and transformative power of your voice, vocal yogas, purifications, mantra and sacred chants.
For more information and for dates of further Healing Voice courses, go to http://www.healingvoice.com/
"If you liberate the voice, you liberate the human being."
Healing Family and Ancestors
Untangle the complex web of ancestral fields
29th-30th September
in London

When ancestors or family members have died or left the family at a young age or under unusual or difficult circumstances — such as accidents, suicides, wars, addictions, emigrations, incarcerations, adoptions — these or other traumas of separation cause painful patterns of exclusion to be frozen in time, trapped in the unconscious field of the family, and can become like magnets, which later generations may be drawn unconsciously to repeat. Current family members might find themselves doing things which make no sense in the context of their own lives, until they discover which earlier family member they're "following."
For more information, and for further workshop dates, see http://www.healingvoice.com/healing-family-and-ancestors
"Jill Purce's work is of great significance. Through her techniques you can learn to peel the layers of your soul and discover the grandeur of your being."  Deepak Chopra
---
Emerson College runs a full programme of events, part-time and full-time courses and retreats. Click on the Emerson link above to go to their website for a full listing for courses over the next year. Below is a very small sampling of shorter events… (click on the course title for information)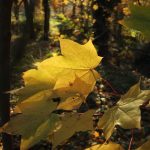 The Art of Slowing Down – A weekend retreat, 10-12 August – Take a break from the stresses of everyday life and rest in our beautiful and tranquil surroundings. The Emerson gardens (22 acres) invite participants to go on walks to experience the wonder of nature in plants and trees. This creates a contemplative and safe environment which helps you to slow down and step out of your daily routine into a creative space.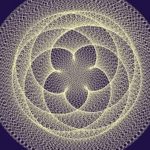 Patterns of the Planets – 12-14 October – Join Daniel Docherty and Hartmut Warm for what promises to be an enlightening and revelatory practical three-day course exploring Planetary Patterns. Hartmut Warm is an independent researcher in planetary astronomy and harmony of the spheres. He lectures in several European countries on his discoveries relating to the solar system and its inherent order. He has published a book on his work entitled Signature of the Celestial Spheres.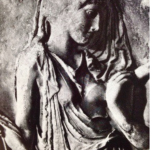 Clay, Paint, Myth and Magic – 17-19 August – A collaborative weekend workshop with Forest Row School of Ceramics and the Acorn Social Arts Studio. For an exciting late summer arts workshop at the Forest Row School of Ceramics and the Acorn Social Arts Studio in the glorious Emerson College grounds. Warm summer breezes, seated beneath heavy hanging vines, celebrating our beautiful gifts of Hellas and our own deep inner stories with music, and fine friends.
For information on other events click here.
---
British Association for the Study of Spirituality (BASS)
Searching for Life Meaning:
Spiritual Discourses in Dementia Care
Oxford Brookes University, Oxford
Thursday 19th July, 14:00 – 16:00
This event is led by Professor Wilf McSherry. His interest in the spiritual dimension developed alongside a realisation that this aspect of care was neglected and forgotten by some healthcare professionals. He has published
several books and many articles addressing different aspects of the spiritual dimension such as educational issues, and spiritual assessment.
For more information, click here.
---
TINTAGEL HOUSE – SHEFFIELD STEINER GROUP EVENTS

ANGELS:
Their significance today
Saturday, 16 June
Freeman College in Sheffield

Three perspectives given by Mark Vernon, philosopher, psychotherapist, former priest and Anglican;  Marianne Rankin, of the Alister Hardy Trust. Writer and researcher of contemporary spiritual experiences; and Siobhan Porter, Christian Community priest.
Awareness of angels, which are common to all religions, gradually faded out in the West. Now more and more people have direct experiences, or at least intuitive feelings, of non-physical presences which they call 'angels', – often in times of distress. Are there different kinds of angels? How do contemporary accounts of them relate to the traditional teachings? Can we nurture a relationship to them? These and many other questions will be explored  in a day of talks, conversations and shared experiences, with live musical interludes..
Please visit these websites for further information:-  www.markvernon.com       www.studyspiritualexperiences.org    www.thechristiancommunity.co.uk
to reserve a place:
Contact Robert Chamberlain,  robertchamberlain43@outlook.com
For other events at Tintagel House / Sheffield Steiner Group / Freeman College, download a full 2017-18 Programme  or for further information visit their website:  www.sheffieldsteinergroup.org.uk
---
The Institute for Theological Partnerships of the University of Winchester
in association with GreenSpirit present:
THE UNIVERSE STORY
Understanding and Experiencing the Unfolding Story
A Conference at the University of Winchester
Fri 29th June – Sun 1st July 2018
The Universe Story is the story as revealed by science, from the origin of the Universe 13.8 billion years ago to today. It is a story that helps us to understand our place in this astonishing, emerging universe and it inspires us to dream of a better world.
To book your place or for further information,
Email: Joanna.Wilson@winchester.ac.uk
Tel: 01962 826 421 or go to
www.greenspirit.org.uk/uni-story-conf
---
Upcoming day events at Holy Rood House in Thirsk, North Yorkshire
Psychotherapy, psychoeducation and neuroscience ~



A course for therapists and professionals on Trauma
Saturday, 15th September
Talking about trauma retraumatises when people are not resourced enough to orient towards the pain of what has happened to them without reliving it. When this happens their nervous system is reacting as it did at the time of the original trauma and nothing changes. When people can orient towards what has happened to them whilst enabling their nervous system to react differently then their history can be processed so that it is not relived in the present.
This training will look at how to explain to clients the way in which the brain and the body remember trauma and why there is a need for resourcing work. It will offer a range of ways in which to do resourcing work, that therapists can build on in their own practice. It will encompass cognitive, emotional, somatic and spiritual resourcing.
Led by trainer Linda Hill. Eligible for CPD. Click here for a PDF leaflet for further details.
For further information on events at Holy Rood House, see www.holyroodhouse.org.uk or telephone 01845 522580
---

Light into Dark:
Finding Balance
GreenSpirit Annual Gathering 2018
21st – 23rd September 2018
at the Nightingale Centre, Buxton, Derbyshire
The Autumn Equinox is a time when light and dark are balanced just before we start moving towards shorter days and the longer nights of winter. At this weekend we will honour the harvest and fruitfulness of the summer as we also enjoy the crispness in the air and the changing colours of autumn trees. We will focus on the need for balancing the opposite energies of light and dark by talking together, listening to our speaker, creating some short rituals and devotions, being led in creative activities, workshops and a walk in the glorious scenery of the Peak District.
The main speaker is Dr Vivianne Crowley; her talk will be Journeying inward with the Divine Feminine at Autumn Equinox.
For more information, see https://www.greenspirit.org.uk/annual-gathering-2018-home/
---

WE ARE ALL ONE!
Cana Conference 2018
Saturday November 3rd 2018, 10:30-5
at the Essex Unitarian Church, Notting Hill Gate, London W8 4RT
Leading edge science now confirms what the mystics have said. The world and its diversity emanates from an underlying one intelligent consciousness. How does science show this? What does this mean for my spiritual beliefs and practices? Can we now come together for a future that provides for the flourishing of all life?
We will explore this quest together, to include speakers Jude Currivan, Don MacGregor, Diarmuid O'Murchu & Marianne Rankin.
---
The Future of Belief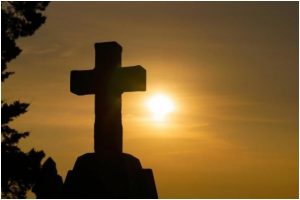 An online course with John Cottingham,
the Institute of Art and Ideas Academy
The Institute of Art and Ideas' new Academy course with Reading philosopher and theologian John Cottingham is now open for enrollment!
In this two-part course, Professor Cottingham makes a heartfelt case for the necessity and value of a broadly religious outlook. While celebrating the success and significance of science, he nevertheless shows us how atheism is a kind of scientistic hubris which leaves us bereft of meaning or purpose. With wide-ranging erudition and sensitivity, he draws on philosophy and literature to argue that moral, aesthetic and spiritual experience points to something beyond the merely physical — to the transcendent and the divine.
For more information, visit https://iai.tv/iai-academy/courses/info?course=the-future-of-belief
---
Click here if you wish to be included on an One Spirit Alliance e-mailing list for information on events, gatherings or other matters which may be of interest. Email address:  info@onespiritalliance.net.
---
> Donations to One Spirit Alliance <



Donations are most welcome to enable One Spirit Alliance to support further activities, events and website development in aid of the vision and aims. You may make a donation by:
Sending a cheque, payable to One Spirit Alliance, posted to: OSA, 37 Chandos Road, Stroud  GL5 3QT, along with your address and telephone number.
Transferring money by BACs – send an email for details.
Pay pal or credit card – click on the donate button below. Please send a separate email to tell us about your donation.
Thank-you!!


---
Past events
See under Journal for a selection of past OSA or OSA co-sponsored events as well as some events from participating Co-Creator Organisations.
---
 The One Spirit Alliance Events Calender
For Co-Creating Organisations of the One Spirit Alliance, if you would like to feature your organisation's event on this page, send information to: info@onespiritalliance.net