"Creativity requires the courage to let go of certainties." (Erich Fromm)
Following are places and people we believe you may be interested in. They hold workshops, courses, events in recognition of the boundless creativity of the human spirit. They provide an inspiring impression and evidence of the wide range of spiritually oriented places and activities around the UK. Click on the Table of Contents button directly below for a listing, or scroll down the page – we trust you will find something that will inspire you!
> Let us know of activities you are organising or the place where you are based.  Send us an email. We can't of course show all, but strive to give a cross section across spiritually oriented endeavours, as a sign post for anyone seeking something or a place to inspire them. Spread the word!
---
St. Ethelburga's, London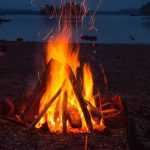 St. Ethelburga's describe themselves as a 'maker of peacemakers'. 'We inspire and equip people from all backgrounds to become peacebuilders in their own lives and communities.' It is a Christian charity that works with people of all faiths and none, and has a multi-faith team and board of trustees. They run many events and projects.
For more information ~
Click here for the general events page
---
The School of Intuitive Herbalism
The School of Intuitive Herbalism is dedicated to supporting people in their development as herbalists and healers. All our work revolves around learning from the plants directly, guiding people into this and engaging with the healing processes that are catalysed by the rich human-plant relationships that emerge.
Founded by Nathaniel Hughes, the School of Intuitive Herbalism has been offerening courses for 10 years…  (more – click here)
For further information on the school and the courses, see also www.intuitiveherbalism.org.uk 
---
The Rudolf Steiner House in London runs a full programme of lectures, workshops and events. It is a hub for contemporary culture in the heart of London offering a programme of anthroposophically and spiritually oriented events in a unique and stunning architectural environment.
For further information, click on the links above or on the graphic.
---
The Ammerdown Centre in Radstock, Somerset, is a well-established Retreat and Conference Centre open to people of all faiths and none, with a special emphasis on hospitality, peace and reconciliation. It offers a variety of courses, for hospitality, spirituality and growth. For groups it offers a beautiful and peaceful meeting place conducive to refreshment of mind, body and spirit as well as mutual learning and shared encounters. It provides this facility within a welcoming, accepting and prayerful atmosphere which promotes mutual respect regardless of backgrounds and beliefs. A couple examples of courses are below.
Quiet Days ~ Transitions of Life
A day to be still and reflect on times of transition in our ordinary lives: new beginnings, joys and sorrows, death and dying. Each day stands on its own or together they create a journey throughout the year.
Quiet Days – The 'I AM' sayings of Jesus
These Quiet Days, led by Jan and Andy Ladhams, are focused on three of the 'I am' sayings of Jesus. Take time out from busy lives to pray, reflect and meditate and discover how these words of Jesus can transform our lives today.
For further information on these or other courses, either ring 01761 433709 or for general course information, click here
---
HOLLAND HOUSE EVENTS
Holland House stands in three acres of beautiful gardens alongside the River Avon and is situated in the beautiful Vale of Evesham. In their words, "Holland House provides quiet spaces to reflect on the bigger things in life to all who come to enjoy our wonderful gardens, delicious food and warm hospitality."  – see their website for further information.
Holland House runs and hosts many events. For a general events page, click here. 
---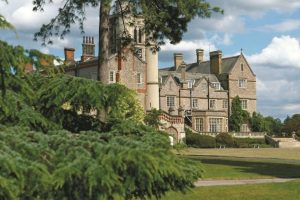 The Scientific and Medical Network (SMN) is a worldwide professional community and membership organisation for open-minded, rigorous and evidence-based enquiry into themes bridging science, spirituality and consciousness. It promotes a cultural shift in our understanding of reality and human experience beyond the limits imposed by exclusively materialist and reductionist approaches.
---


Spirit of Peace
Spirit of Peace work to overcome the barriers and differences which create disharmony, enabling people and groups to work creatively with difference to promote the "common good". "We work towards a world where all can flourish and this depends on the ability to respect our shared humanity, our differences and the earth – our shared home." (from their website).
What Spirit of Peace do:
Bring people together across religious, ethnic, cultural and national boundaries.
Foster harmonious relationships and connecting people with the aim of working for the 'common good'
Form partnerships and networks which enable people and organisations to work together
Support peace and community builders locally and globally
Support and energise local initiatives through connecting them with projects and leaders abroad
Develop and deliver training in working for the common good and promoting a culture where all can flourish
For more information about  Spirit of Peace and project and events which they organise, see www.spiritofpeace.co.uk
---
Stroud, Gloucestershire

St. Luke's Therapy Centre has a highly experienced team of GPs in private practice and therapeutic practitioners who share a holistic vision of health and healing. They offer a diverse range of approaches ranging from physical treatments and counselling to artistic, movement and mind/body therapies.
They also hold workshops, talks and tasters in the course of each month.
For further information,  click here or call 01453 763755 for booking
---

HAWKWOOD COLLEGE
Hawkwood College offers a full programme of courses in the the arts, crafts, spirituality, ecology and much more. Courses vary in length, from one day to modules over the course of a year or more.
In 2018 Hawkwood celebrated its 70th anniversary, commemorating its founding, its development and its many achievements. It is located in beautiful surroundings – 42 acres of organically managed land with Cotswold views and a lovely Grade II list house and converted stables, craft studios, woodland sanctuary, and new outdoor classroom. It is a vibrant centre for learning, nourishment of body and soul and future thinking.
See our separate Hawkwood web page for further details, or for more information visit www.hawkwoodcollege.co.uk  or call 01453-759034.
---
Workshops with Jill Purce
The Healing Voice
A joyful and life changing experience
of spiritual awareness through sound
near Glastonbury, Somerset
Learn ancient Mongolian overtone chanting, a magical meditative vocal technique. Explore the healing and transformative power of your voice, vocal yogas, purifications, mantra and sacred chants.
For more information and for dates of Healing Voice courses, go to http://www.healingvoice.com/
"If you liberate the voice, you liberate the human being."
Healing Family and Ancestors
Untangle the complex web of ancestral fields
in London

When ancestors or family members have died or left the family at a young age or under unusual or difficult circumstances — such as accidents, suicides, wars, addictions, emigrations, incarcerations, adoptions — these or other traumas of separation cause painful patterns of exclusion to be frozen in time, trapped in the unconscious field of the family, and can become like magnets, which later generations may be drawn unconsciously to repeat. Current family members might find themselves doing things which make no sense in the context of their own lives, until they discover which earlier family member they're "following."
For more information, and for further workshop dates, see http://www.healingvoice.com/healing-family-and-ancestors
"Jill Purce's work is of great significance. Through her techniques you can learn to peel the layers of your soul and discover the grandeur of your being."  Deepak Chopra
---

Emerson College provides adult education and learning that integrates the spiritual, social and practical dimensions of life and work. It runs a full programme of part-time and full-time courses, events and retreats. Click on the Emerson link above to go to their website for a full listing for courses over the next year.
For information on these and other events at Emerson College click here.
---

The British Association for the Study of Spirituality (BASS)  was officially launched in 2010 with the intention of creating a more formal network of scholars and practitioners with interests in concepts and practices associated with spirituality. It publishes a journal and hosts certain events, including a biennial international conference, the last in May 2018 entitled Forgiveness and Reconciliation in Health, Medicine and Social Sciences. The next will be in 2020. For further information, go to: http://www.basspirituality.org.uk/
---
Green Spirit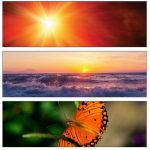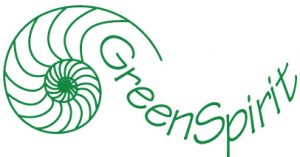 GreenSpirit is a network of people who celebrate the human spirit in the context of our place in the natural world and Earth's own evolutionary journey. The vision brings together the rigour of science, the creativity of artistic expression, the passion of social action and the wisdom of spiritual traditions of all ages. The vision of GreenSpirit is today inspired by leading-edge figures in the fields of religion, science and cosmology, such as cultural historian Thomas Berry, mathematical physicist Brian Swimme and social activist and "deep ecologist" Joanna Macy.
Green Spirit has an annual gathering in the autumn, and periodically organises other conferences and events. The last autumn gathering was entitled 'Light into Dark – Finding Balance' on 21-23 September 2018.
Green Spirit Annual Gathering, 25-27 October 2019, taking place at Holland House.
See their website https://www.greenspirit.org.uk/ for information and new postings.
---
Holy Rood House is a community overlooking the Hambleton Hills and nestled in the picturesque village of Sowerby, offering therapeutic care and retreat for hundreds of guests each year. They are a community of healing  working at the cutting edge of society and the Church, breaking down prejudices and fears, and welcoming many different kinds of people of all ages and backgrounds… For more information see their website. They run a variety of courses and retreats; for a listing see their events page (click here).

For further general information on Holy Rood House, see www.holyroodhouse.org.uk or telephone 01845 522580
---
Living Spirituality Connections
Living Spirituality Connections (LSC) is a hub for creative ways of exploring spirituality. It is at the interface between traditional Christian faith and practice and newly emerging expressions of spirituality. LSC is a resource through which people can find material, groups and people to help deepen their explorations. They produce a quarterly newsletter, and also sponsor lectures and periodic events, often in partnership with other groups.
For more information, click here for an event listing.
For general information on Living Spirituality Connections and to sign up for their newsletter, click click here,  or email petragriffiths@livingspirit.org.uk.
---
The Future of Belief
An online course with John Cottingham,
the Institute of Art and Ideas Academy
The Institute of Art and Ideas' new Academy course with Reading philosopher and theologian John Cottingham is now open for enrollment!
In this two-part course, Professor Cottingham makes a heartfelt case for the necessity and value of a broadly religious outlook. While celebrating the success and significance of science, he nevertheless shows us how atheism is a kind of scientistic hubris which leaves us bereft of meaning or purpose. With wide-ranging erudition and sensitivity, he draws on philosophy and literature to argue that moral, aesthetic and spiritual experience points to something beyond the merely physical — to the transcendent and the divine.
For more information, visit https://iai.tv/iai-academy/courses/info?course=the-future-of-belief
---
Click here if you wish to be included on an One Spirit Alliance e-mailing list for information on events, gatherings or other matters which may be of interest. Email address:  info@onespiritalliance.net.
---
Donations are most welcome to enable One Spirit Alliance to support further activities, events and website development in aid of the vision and aims. You may make a donation by:
Sending a cheque, payable to One Spirit Alliance, posted to: OSA, 37 Chandos Road, Stroud  GL5 3QT, along with your address and telephone number.
Transferring money by BACs – send an email for details.
Pay pal or credit card – click on the donate button below. Please send a separate email to tell us about your donation.
Thank-you!!


---
Past events
See under Journal for a selection of past OSA or OSA co-sponsored events as well as some events from participating Co-Creator Organisations.
---
 The One Spirit Alliance Events Calender
If you would like to feature your organisation's event on the One Spirit Alliance Facebook page (www.facebook.com/onespiritalliance), send information to: info@onespiritalliance.net