"They tried to bury us,
but didn't know that we are seeds…" 
(a saying of uncertain origin)
We are a grouping of spiritually centred people and organisations of diverse traditions, coming together in the One Spirit Alliance. OSA does not have a membership but facilitates collaboration and offers a network of contacts to enable greater communication, understanding and cooperation between groups with different approaches but who share an acknowledgement of the one spirit that unites. The aim is for OSA to grow organically like a honeycomb of connected yet unique cells, seeking to clarify shared aims and values while providing whatever platforms or vehicles may be required to further cooperation and dynamic interaction.
Our Aims
to bring together the diversity of spiritual traditions while appreciating their differences
to create a honeycomb of connections and co-creative endeavour which communicates our shared vision more widely
to promote and offer a flexible framework for mutual support and for discovering the unifying aspects of all paths
to work with others to further knowledge and understanding of our common heritage, our concern for the environment and to support ethical ways of living which benefit the whole.
Our principles
We have respect for the Self of one and allWe honour all forms of planetary life
We uphold principles of inclusion, co-operation and community
We participate lovingly in the Whole, which includes the visible and the invisible
We cherish the learning, growth, and unfoldment of evolving life
We seek in our decision-making to consider the present and future needs of all
We listen to the wisdom of others, and are guided by the voice in the silence
We believe in the continuous co-creation of a unified vision
Be part of the growing circle!
Help weave a new tapestry, help create a new story. Working together.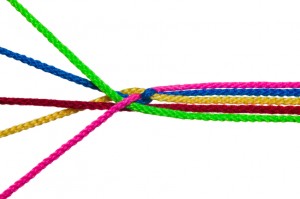 Deepest thanks to many of the following groups and organisations for their help with One Spirit Alliance events in the past and present, through funding, moral support and collaboration.  The co-creators, helpers and supporters of One Spirit Alliance in the broadest sense are the One Spirit Alliance. We welcome any new groups to become part of the loose alliance and be added to the list below, with benefits of mutual support, cocreation or collaboration. We also welcome individuals to be part of the circle with us, and through this you may also find groups to explore your further interests.
Alister Hardy Trust
The Alister Hardy Trust provides a focal point for people interested in the nature and study of spiritual, religious and psychic experiences.
www.studyspiritualexperiences.org 

Anthroposophical Society
The Society is a worldwide, free association of people inspired by the insights of Anthroposophy, a body of spiritual knowledge and practice initiated by Rudolf Steiner (1861-1925) and developed by others in various fields of work since his time, incl. education, medicine, agriculture, arts & sciences.
www.anthroposophy.org.uk
Archetype Events
Dedicated to providing high quality and thought provoking events aimed at enhancing personal growth, self-liberation and well-being. Our flagship events are 'Plant Consciousness' looking at how we can revolutionise our relationship with plants and 'The Shamanic Lands' – uniting & sharing the wisdom of British & World shamanism.
www.archetypeevents.com, www.plantconsciousness.com, www.theshamaniclands.com 
Brahma Kumaris World Spiritual University (UK)
The Brahma Kumaris World Spiritual University (UK) teaches Raja Yoga as a way of experiencing peace of mind and a positive approach to life. People from all religious and cultural backgrounds are invited to explore their own spirituality and learn meditation skills in locations around the UK.
www.brahmakumaris.org/uk
British Teilhard Network
The Network is a non-sectarian educational society which promotes the work and vision of Pierre Teilhard de Chardin and helps people from all walks of life to meet together to study and build on the evolutionary ideas that Teilhard developed.
www.teilhard.org.uk
Christians Awakening to a New Awareness (CANA)
CANA encourages exploration of Christian themes free from all adherence to set creeds or doctrines and offers those seeking a deeper spiritual awareness a safe place to experience and develop their vision. Sharing opportunities are offered via a newsletter, events and a few local groups.
www.christiansawakening.org
Churches' Fellowship for Psychical and Spiritual Studies
Exists to promote the study and integration of psychical and spiritual experience within a Christian context, including healing and deliverance ministry, religious experience, paranormal phenomena, mysticism and prayer.
www.churchesfellowship.co.uk
The Emissaries of Divine Light
The mission of Emissaries of Divine Light is the spiritual regeneration of humanity. We believe this to be the most pivotal factor in the world today. Our goal is to contribute to the individual lives of people who participate with us, and to the destiny of humanity as a whole.
www.emissaries.org
EnlightenNext
 An educational charity with a broad remit for education towards 'spiritual and moral improvement' which has held numerous and varied programmes, dialogues, workshops and talks over more than twenty years. Currently appraising its future direction.
www.enlightennext.org.uk
Fellowship of the Labyrinth
The Fellowship of the Labyrinth seeks to bring reconciliation and an understanding of 'the way things really are' to those in conflict – beginning with ourselves.
www.labyrinthfoundation.co.uk
Green Spirit
Network celebrating the human spirit in the context of our place in the natural world and Earth's own evolutionary journey whose vision brings together the rigour of science, the creativity of artistic expression, the passion of social action and the wisdom of spiritual traditions of all ages.
www.greenspirit.org.uk
International Association for Religious Freedom, British Chapter
The oldest global inter-religious organisation founded in 1900, with the aim to advocate & practise commitment to the fundamental right of religious freedom, and to understanding & mutual respect among persons of different religious traditions.
www.iarf.net
Living Spirituality
Living Spirituality brings together the contemplative and active dimensions of life, broadly rooted within Christianity. We intend Living Spirituality to be a resource through which people can find material, groups and people to help deepen and anchor their explorations through all stages of their journeying.
www.livingspirit.org.uk
The Mindfulness Foundation
Our vision is to create a mindful society and our focus is to make Mindfulness meditation available to all 9 million children in UK Schools. We aim: to raise the profile, understanding and practice of mindfulness for all education stakeholders: Children, Parents, Teachers, Teacher Training Centers, Education Leaders,& gov't.
www.mindfulnessfoundation.org.uk
One Spirit Interfaith Foundation
 The Foundation is inclusive, embracing the universal truth at the heart of all spiritual traditions. Incorporating the Interfaith Seminary and the Interfaith Ministers Association, the Foundation celebrates the values of respect, reconciliation, forgiveness and fellowship.
The Phiroz Mehta Trust
The Trust promotes the study and practice of the world's great religions and the art of religious living, which is truly Human Living — i.e. the art of living the ordinary everyday life virtuously, with a view to the well-being and fulfilment of oneself and all others.
www.beingtrulyhuman.org
The Scientific & Medical Network
It is an educational charity delivering courses, events and publications on interdisciplinary ideas in science, medicine, philosophy and spirituality. The emerging interdisciplinary fields of noetic science and consciousness studies are key areas of interest.
www.scimednet.org
Society for Psychical Research
The SPR was the first organisation established to examine allegedly paranormal phenomena using scientific principles. Our aim is to learn more about events and abilities commonly described as "psychic" or "paranormal" by supporting research, sharing information and encouraging debate.
www.spr.ac.uk
Spiritual England
Spiritual England was conceived at a national focus group session in 2007 and then formally set up as a charitable association in 2009. Our objective is to help people lead more peaceful lives. Our current main programme of work is the Peaceful Schools Movement.
http://www.spiritualengland.org.uk
The Study Society
Provides practical ways of finding rest, stillness and meaning in the midst of our varied lives, benefiting both the individual and society, including meditation, sacred dance and chanting. We study non-dual philosophy: a simple system of knowledge that lies behind the world's major philosophies and religions.
www.studysociety.org
White Eagle Lodge
White Eagle's teaching is to help humanity develop its true nature, so that this inner, spiritual light can radiate throughout the whole being, and out into the world to bless, heal and comfort others. White Eagle representatives on OSA come from its London Lodge but the whole organisation promotes harmony between spiritual groups and supports OSA in its work.
www.whiteagle.org
World Congress of Faiths
The WCF supports the spiritual life of individuals and the community through interfaith dialogue. It is holding meetings, conferences and lectures throughout 2016, its 80th Anniversary Year, to encourage inter faith understanding and co-operation at all levels of society. Its journal 'Interreligious Insight' is available to members or by subscription.
www.worldfaiths.org
The Free Spirit Network
An international network supporting and encouraging exploration and development of whole being through creative expression. Creating a nurturing framework to support personal spiritual development, education otherwise, natural birthing to encourage whole being on a major and minor scale.
Ubuntu UK
Unity & higher consciousness for a new world
"Let everyone contribute their natural talents or acquired skills to the greater benefit of all in the community. Let us utilise the wealth of our land to provide abundance in all areas of life for the people." Michael Tellinger 2005.
The Background
The One Spirit Alliance was formed in 2013 following an event on 'Spirituality for a World in Crisis ' which drew together over 100 individuals and organsiations who responded to the inner call to more deeply connect with others who also shared a spiritual intention  and vision for the future

During this event there was an unmistakeable request for some kind of framework that would enable greater connectivity. Since then the early stages of a flexible structure has been forming, guided by an Initiating Group comprising representatives of some of the early contributing organisations . A second gathering in 2014 in 'Spirit in Action' took this another step forward. From this it we agreed to hold a day event ( November 22nd 2014) for groupings to more deeply share their purpose and endeavours so each of us can recognise our role of service within a larger whole.

As we awaken to the 'new story' that is emerging amongst us so there is a growing need to honour both the diversity of each institution and grouping and, at the same time, honour the Unity of Spirit that we all share..

Our planetary system seems to be at a point of seismic change with a growing recognition that the old structures of fear and control, of separation and competition, of materialistic greed regardless of other life form, of our fragile eco-systems and the deprivation and distress of so many on global levels- no longer serve. Instead we re beginning to become part of something new that is emerging. This is happening at economic, social, environmental , human and spiritual levels.

  The soul family- a global community of people sharing a deep sense of purpose in service is beginning to  connect and steward the creation of a new form of civilisation….which reflects the timeless values of love, cooperation and stewardship"                                                                                                                 Morel Fourman

As the One Spirit Alliance works to bring about a deeper sense of connection and collaboration, an emphasis on contemplation leading to insight in action and an increasing alignment of intention, so we hope to generate a message of hope and create systems and structures that reflect spiritual principles, spiritual truths and spiritual values.  If we can then hold a radiating vision that has greater magnetism than the contemporary 'dreams' that benefit just a few then a growing fabric of loving connectivity can make a significant contribution towards easing the transition to a new civilisation and- in religious terms- co-create 'heaven on earth '

The steps and stages that the One Spirit Alliance is undertaking include:

1) Connecting and supporting each allied organisation and grouping by meeting together, sharing a website and events calendar, exchanging ideas and intentions, cooperating over speaker availability, mutual publicity and inspiration. This is in the early stages.

2) Providing opportunities for deep exchange of each organisation's purposes as to engage mutual understanding of how each is placed in an overall pattern that together makes up the whole

3) From this we hope a coherent alignment of intention will emerge at a deep level and be expressed as a 'mission statement' in which all can play a part .

4) As this deeper connectivity grows so we hope to offer a vision of hope  for the many who feel that their energies are lowered by the continuous flow of negative news and the prevailing paradigm of seperativeness, competition, greed and control of the many by the few

5) We see this as a contribution to the 'new story' for a new 'soul-centred' and 'spirit filled' future for all planetary life